The NZX is urging all companies listed on the exchange to comply with its new ethical, environmental, social, and diversity standards…
The new rules are an attempt to bring New Zealand law into line with international best practice. Though voluntary, listed companies are being urged to adopt the new policies to enhance investor protections to increase confidence and participation in the market.
The Code is primarily ethics-focused: principle one of the document is 'Code of Ethical Behaviour'.
"Directors should set high standards of ethical behavior, model this behavior and hold management accountable for these standards being followed throughout the organisation," the document says.
"Ethical behaviour is at the heart of good corporate governance and underpins an issuer's reputation. To maintain high ethical standards, it is important that an issuer has clear and consistent expectations of all its directors and employees, and that behaviour is modelled from the top down."
"A good code of ethics commits each and every person to the same standards and promotes a workplace culture of transparency."
The code dictates that directors and employees observe procedures around whistleblowing, specifying that where a whistleblower complies with procedure, they must be supported and protected from repercussions, regardless of whether breaches have in fact occurred.
The code also says that boards and directors are responsible for ensuring staff compliance with ethical best practice.
"An issuer should provide training on its code of ethics to new and existing staff," says the document. "Providing training helps to ensure employees actively engage with the issuer's code of ethics."
"A case management system really is invaluable for listed companies looking to get compliant with the Code," says Report It Now CEO and director, Greg Dunn.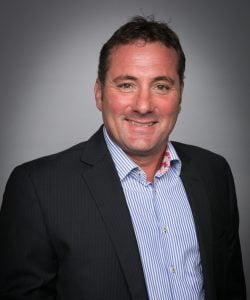 "Having a reporting system that can manage and track reports – but operating separately from your organisation – lets listed companies demonstrate their commitment to best practice, allows them to meet the new standards as well as stay compliant with the Protected Disclosures Act 2000."
"The hard reality is that no industry is immune to corporate risk or economic crime," he says. "In order to ensure your company is protected you need procedures that will combat fraud in your workplace."
So far there has been strong uptake and support for the code from New Zealand companies and business groups. Though adoption of the code is not mandatory, companies who refuse to adopt it will likely need to explain to shareholders and investors why not.
For assistance applying the new NZX ethical standards, businesses are encouraged to engage independent ethical reporting consultants.
To find out how to implement a compliant ethics system in your business, download this guide to workplace dishonesty and unethical behaviour.
Read the new NZX Corporate Governance Code here.