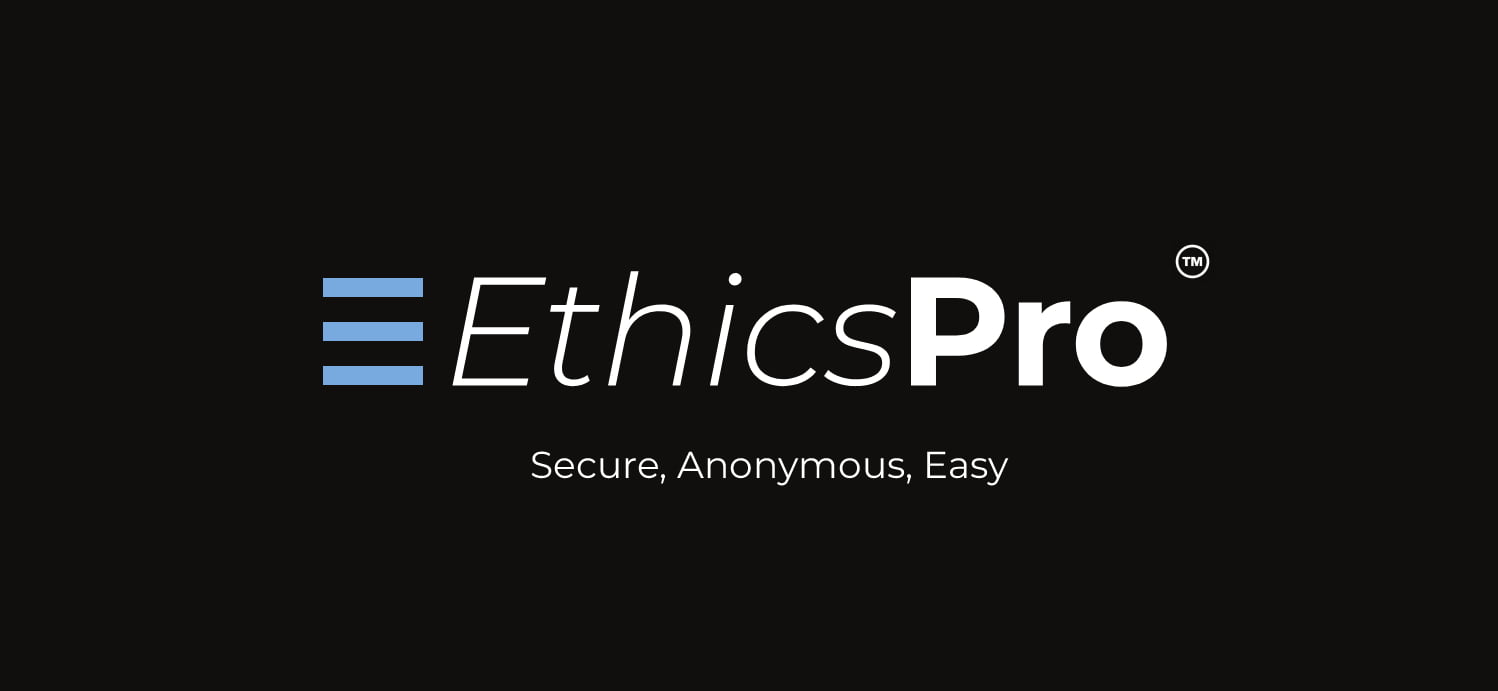 ---
Dishonest or fraudulent behaviour occurring in your workplace can affect your organisation. Report It Now's whistleblowing service allows you to report any incident securely, confidentially and anonymously.
Once reported, the incident will be investigated by an independent Report It Now™ Protected Disclosure Officer and your company's Report It Now™ representative will be made aware of the issue. You will be kept informed throughout each stage of the process.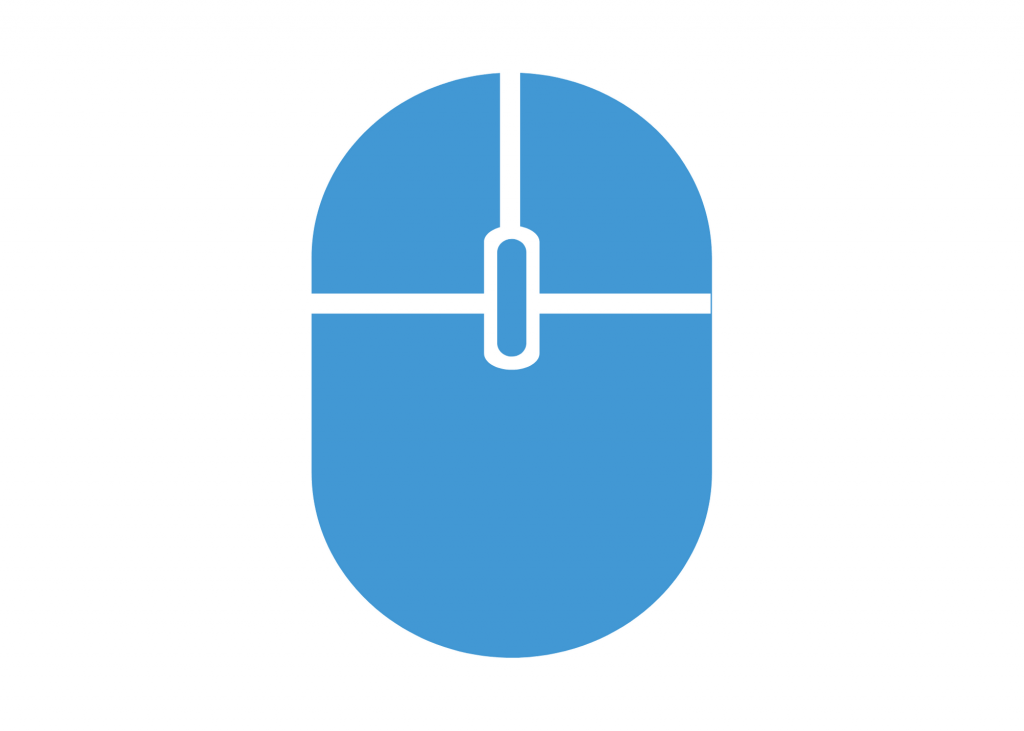 Make a secure report online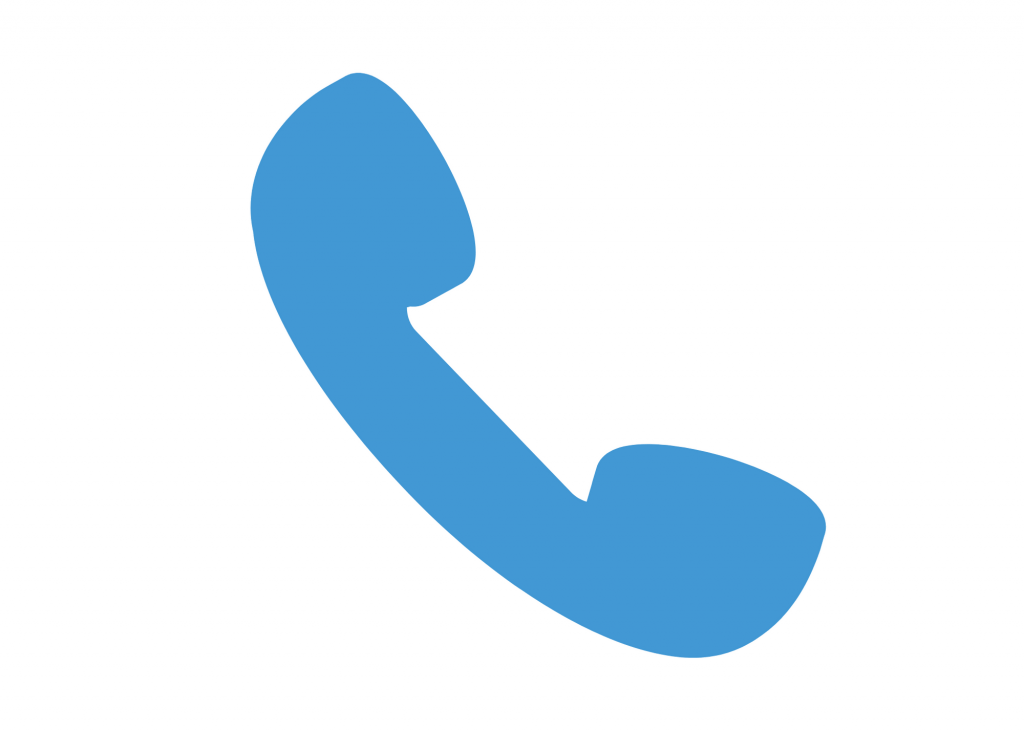 24/7 External Independent Hotline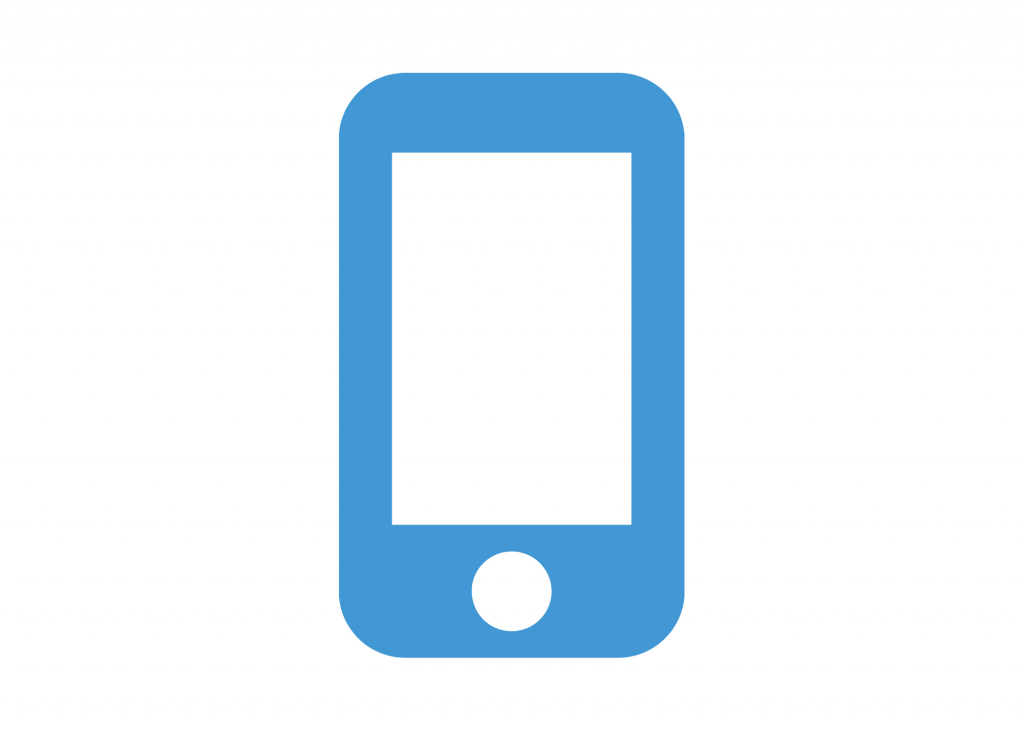 Text your number to 022 077 3740 and we will call you back
---
How to Make a Report
As we progress over to our new software, EthicsPro®, it is important we provide you as much help as possible to ensure this transition is smooth for everyone.
---
The Process
Report It Now™ is an independent organisation which works with companies to foster honest workplace environments. This is as much for the benefit of the business as it is for you – the employee. Research has shown organisations which have a system in place, in particular an independent hotline, have significantly increased the detection of dishonest behaviour.
REPORT
You can make a report of any fraudulent or dishonest behaviour in the workplace via phone, text message, mail or an online form. All channels are secure, confidential and anonymous.
LISTEN
Report It Now's Protected Disclosure Officer (PDO) will launch an independent investigation into the incident you have reported, interviewing you for further information and informing your company's Report It Now™ representative.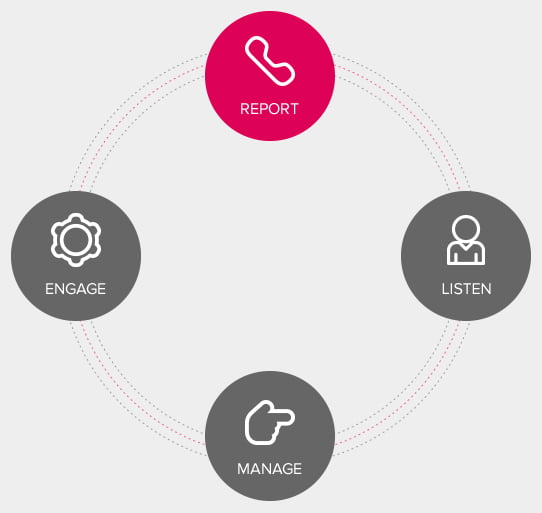 MANAGE
Report It Now's PDO will work with your company's representative to resolve the issue and implement policies and procedures to reduce the risk of such incidents happening in the future.
ENGAGE
Part of Report It Now's approach is to work with your organisation to educate staff on the importance of ethical behaviour in the workplace, and provide ongoing monitoring and analysis.
---
FAQs
What happens once I make a report?
After you have made a report, an independent investigation will be launched, led by one of Report It Now's Protected Disclosure Officers (PDO). They will liaise directly with you and your organisation's Report It Now™ representative before submitting a full synopsis with recommendations.
Will I be identified?
No, not if you don't wish to be. Our reporting system allows you to report an incident securely, confidentially and anonymously. You will only be identified if you specifically ask to be.
Will this service cost me?
No, there is no cost to you for reporting an incident.
How long will it take?
Most reports are lodged within one hour. Reports are categorised as either A, B or C. This is determined on the severity of the incident and the level of prioritisation that is required. No report will take longer than 48 hours to be lodged. The length of time it takes for the incident to be resolved is dependent on each case.
Will my manager know that I have reported someone?
No. As indicated above, you are able to remain completely anonymous if you wish. Research has shown people are more likely to report fraudulent and dishonest behaviour if they are confident they will be unidentified. Report It Now™ has found this to be the most effective system of reporting.
---