Silence is no one's friend when it comes to reporting misconduct. But the reliance placed on employees to Speak Up because the code tells them to do so is a big ask.
So is signing up for an ethical reporting tool or agency and expecting reports to arrive or organising an internal hierarchy of information recipients and believing the queue will emerge.
Both endeavours send a singularly dull message along the lines of; "we've done our bit" and "now it's your problem".
A failure to Speak Up is a problem that only the company itself can solve.
At its core is the tension between an employee's responsibility to the company and the extent to which this should outweigh personal values, beliefs and goals.
Imagine how onerous a requirement to Speak Up is to a young employee who has no actual responsibility for the behaviour in question and who clings to the view that 'no one is actually being harmed'.
Clearly the process of embedding a Speak Up culture takes time and commitment. Commitment that stems from the board and is evidenced through the actions of the senior management team and all the individual managers who lead teams of staff.
Understanding what baggage your employees arrive with and having insight around how this translates into how they see their role in terms of reporting misbehaviour needs to be qualified.
To achieve this, a best practice approach would involve 4 key steps including:
1. Implement an ethics survey that is company and sector specific and aims to qualify:
The values held by each employee specifically those they believe they share with the company as well as those they don't
Their willingness or ability to change
The sorts of behaviours that employees might report as opposed to those they won't
How much trust they have in the company to manage and address reports
The level of confidentiality and protection employees would need if they followed through with a report
How much they believe reporting is a role they are prepared for and willing to take on
The barrier or circumstances that would prevent them from reporting no matter what they witnessed
Their preference for internal or external reporting, written, verbal or other
2. Survey analysis and key findings
Deep dive into the trends that emerge. Look for clusters and the potential influence of factors such as length of tenure, age, seniority, occupation group and, potentially, ethnicity especially if English is a second language or employees hold temporary visas, are migrant workers.
Draw on the data to develop recommendations on how to embed a Speak Up culture.
3. Develop a Speak Up communications strategy that addresses the key findings
The answers and analysis of each question brings opportunity. For example,
if trust is low, create a trust enhancement programme,
if employees don't believe reporting is a role they see as theirs explain that without their support reputational damage will impact their role regardless,
if employees require confidentiality and protection explain how this will be developed and applied.
If employees state they would prefer using an external report it line then
contract reporting to a specialist and neutral third party.
Report it Now, an independent reporting company has its EthicsPro® software designed to cater to all companies needing an external solution.
Design and implement a campaign to build both awareness and visibility of the company's commitment to building a Speak Up culture.
Ensure that the Speak Up commitment is integrated with other key initiatives such as performance bonus's, CEO speeches and investor reporting.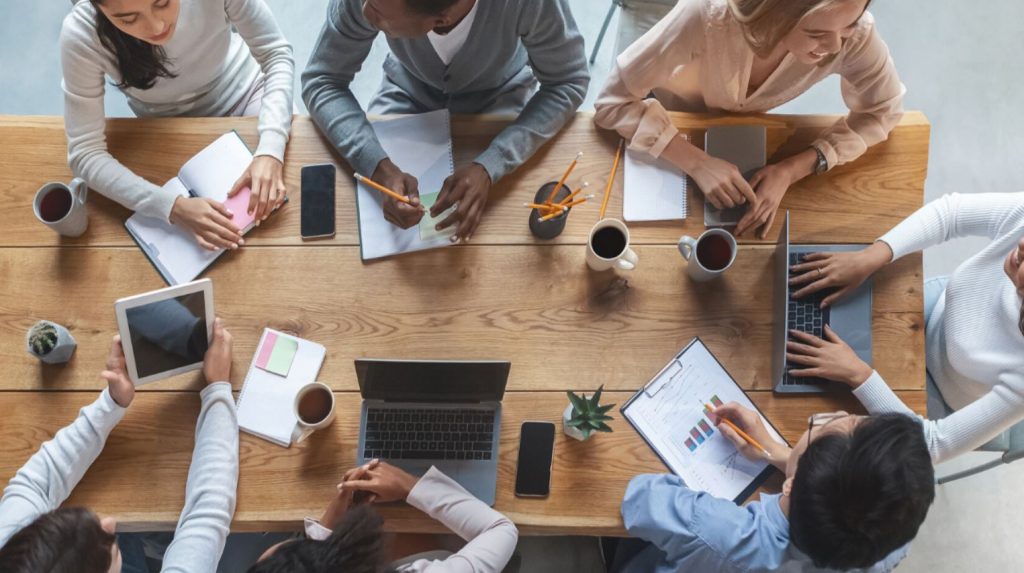 4. Commit to introductory ethics, code specific and Speak Up workshops
Engage both the senior management team (at a master class level) and the entire workforce with interactive workshops that build alignment and awareness of
the company's values, Code and the requirement to Speak Up.
Reinforce the ethical dimensions of speaking up and provide detailed insight into the Speak Up process including how retaliation will be prevented.
Ensure the survey findings are utilised to discuss company and personal values, aim to build trust across such criteria as fair investigations, corrective action, support on offer and the significance of preventing reputational or other types of harm.
Investing in a Speak Up culture is a critical means to secure the level of reporting needed to address conduct and operational risk. Silence is the signal that more needs to be done, whereas a comfortable or regular 'hum' confirms your Code is understood, your team is committed and trust in the leadership that goes with Speak Up has been validated.