Thinking about setting up an independent and confidential whistleblowing system in your business? The global research shows the time is right.
According to the first major global ethics and compliance survey since the Covid-19 pandemic hit, employee pressure to compromise standards is rising and rates of retaliation are at their highest point in half a decade. 
Sponsored by ethics and compliance non-profit ECI, more than 14,000 employees across ten countries were surveyed for the report, and asked to provide insight into the strength of the ethical culture in their workplace. 
They were also queried about instances of misconduct they have observed, and what, if any, measures their organisations has taken to promote integrity in the workplace. 
Pressure
The results aren't great. Simply put, pressure to compromise ethical standards is the highest it has ever been. Globally, 86% of employees said they had witnessed some sort of ethical incident in the last year., with 29% reporting feeling pressure to compromise their ethical standards in 2020, an increase from 20% in 2019. 
Employees in China were most likely to say they experienced pressure to compromise their ethical standards (53%), while employees in Russia were least likely to say the same (16%). 
"In 2020, employee pressure was at the highest it has been in the US since 2000, and it has more than doubled since 2017," says the report.
"Employees were more likely to feel pressure to compromise their organization's ethics standards during periods of organizational change, such as what we have just experienced over the past year."
The most common types of observed misconduct included favoritism, management lying to employees and conflicts of interest.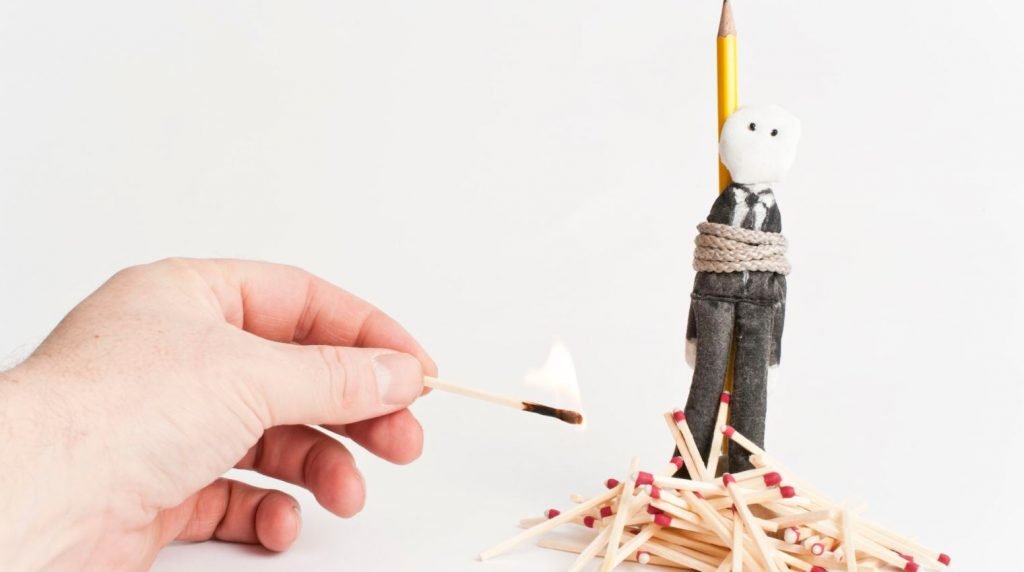 Retaliation rates on whistleblowers have skyrocketed
If that's not bad enough, the survey also shows that globally, retaliation against whistleblowing employees is soaring. 
According to the report, 61% of global whistleblowers reported experiencing some sort of retaliation. For US survey-respondents, that number rises to 79%. 
"Retaliation against reporters is one of the most intractable issues that organizations must address," comment the report's writers. "Retaliation can take many forms, and it is often difficult to isolate and prevent."
"However, it is imperative that organizations investigate retaliation and make it clear that there is no tolerance for it within their organization."
Whistleblowing helps bridge perception gap
The report highlights a disturbing gap between the perceptions of senior management and front-line employees. 
"The differences between top managers and individual contributors were particularly pronounced," says the report. "Top managers were more likely to say they worked in strong ethical cultures, but they were also more likely to say they experienced pressure, observed misconduct and experienced retaliation."
"Some of this may be due to top managers' tendencies to ignore issues and evaluate themselves, their coworkers and their peers more favorably than may be warranted."
The researchers found the same true for perceptions of compliance program effectiveness.
"Only slightly more than one-half of top-management employees indicated working in an organization with an effective compliance program, and fewer than one in four non-management employees indicated the same."
Independent and confidential whistleblowing hotlines or web-based systems – such as EthicsPro® by Report It Now – can bridge this perception gap, providing a way for employees to let employers know when something is wrong, and a secure way for employers to manage the investigation process.
As always, accountability – and culture – starts at the top.
"Organizations with strong cultures are 467% more likely to demonstrate a positive impact on employees than organizations with weak-leaning cultures. This impact includes employees' recognizing and adhering to organizational values, feeling prepared to handle key risks, reporting suspected wrongdoing, and reduced levels of misconduct overall."
And with the global data showing that fewer than one in seven employees are working in strong ethical cultures, robust whistleblowing processes can successfully minimise risk from unethical behaviour.
"The strength of an organization's culture is pertinent in mitigating wrongdoing. This includes holding employees accountable for misconduct, taking the time for management to share information on what is going on in the organization, ensuring employees trust that leadership will keep their promises and commitments, and making sure that all employees set a good example of ethical workplace behavior."