The importance of ongoing compliance and ethics training
Is ongoing ethical training provided to all employees of your organisation?
From the boardroom to the C-suite, to middle-management, administration and the customer-facing coalface, having a clear and well understood code of conduct is a key part of a business's ethical work.  
Not only do written codes of conduct help businesses abide by the letter of the law, having company-wide, common-knowledge ethical principles in general helps staff at all levels of the organisation feel safe, supported and comfortable fulfilling their duties. 
But while the creation of such a code is a great place to start, it's rarely enough to ensure ongoing and organisation-wide adherence to best practice. 
All too often, organisations commit to ethical initiatives in principle, only to fail to maintain that commitment (in the form of ongoing ethical training) over the long term.
Ensuring that the principles of honesty, integrity and fairness are adhered to in the day-to-day running of a business – that those ethical principles are internalised and motivate action when needed – is not a matter of 'set it and forget it'. 
Rather, to create and maintain an organisation free from unethical behaviour, consistent and ongoing training in ethics and compliance is a must.
Ethical training, by the numbers
Committing to such training is a worthwhile pursuit. Numerous studies now show that organisations that conduct regular ethical- and compliance-focused training are at significantly less risk from dishonest and fraudulent behaviour. While companies that don't have anti-fraud training only discover fraud via tip-off 37% of the time, companies that regularly conduct ethical training discover fraud via tips 56% of the time (2020 ACFE Report to the Nations).
"Maintaining a hotline or reporting mechanism speeds up fraud detection and reduces losses," says the report. "Fraud awareness training further improves cultivation of tips through reporting mechanisms."
"Adopting a code of conduct and an anti-fraud policy, having managers review the work of their subordinates, and conducting targeted anti-fraud training for employees and managers are all measures that are correlated with significant reductions in fraud losses, yet each was implemented by fewer than half of the small businesses in our study."
Nevertheless, while such training is warranted, around 29% of companies offer no fraud training to their employees whatsoever (ACFE Fraud Awareness Training Benchmarking Report). The chief reasons reported for not engaging in ongoing ethical training of staff? Among other things, competing time demands (14%), lack of budget (12%), and, by a troublingly high margin, training not being "part of organisational culture" (37%).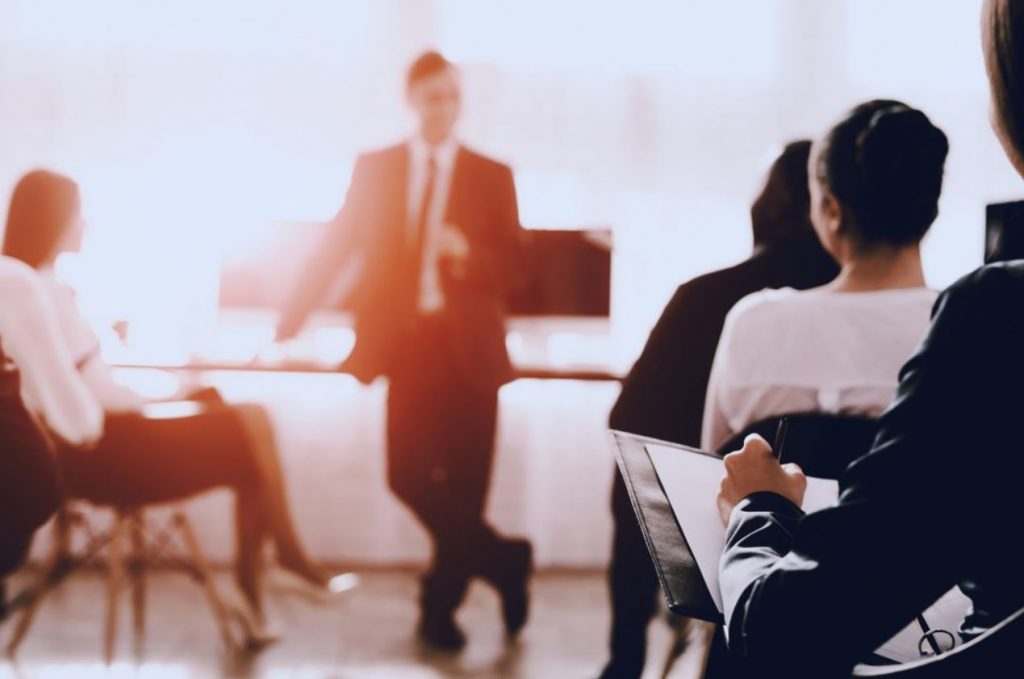 Conducting ongoing training isn't difficult, but does require commitment and the engagement of knowledgeable, skilled trainers to ensure best results. Indeed, business leaders often require guidance themselves to know how to implement and maintain their organisation's ethical frameworks. (The ACFE Fraud Awareness Training Benchmarking Report shows that the role least likely to receive fraud awareness training is the board of directors, with 14% of organisations providing no fraud awareness training to their board.)
What does an external ethical training outfit actually do?
Working collaboratively with your business, ethics training specialists can help develop your organisation's ethics and integrity guidelines, including establishing an internal whistleblowing policy and ensuring full compliance with local legislation.
Every organisation is different, so a third-party ethical training provider can supply you with a range of services, including identifying likely ethical dilemmas in your industry, helping you establish a company-wide code of ethics, ethical case management software, regulatory and compliance training and more. 
Third party providers can also produce additional materials which will help your ethics committee promote and educate staff about how misconduct should be handled, ensuring that whistleblowing occurs anonymously, securely and confidentially via approved channels.
Along with education and support, third party training providers also conduct ongoing monitoring and reporting analysis to ensure safe workplaces are maintained. 
In partnership with our lead trainer, The Ethics Conversation's Jane Arnott, Report It Now conducts fraud awareness training on behalf of organisations and can assist your ethics committee to ensure full compliance with local ethics laws and compliance regulation.
Keep the conversation going
It's not about checking boxes. It's about enjoying better, more ethical, more open organisations and workplaces. Ethics starts at the top, and when employees see that business leaders are committed to honesty and accountability, employees are more empowered to report the suspected wrongdoing they encounter. 
To learn more about Report It Now and the customised ethical training service we can provide for your business, contact us for a free, confidential assessment.