The 'why', 'how' and 'who' of preventing dishonesty and unethical conduct in the workplace.
It's encouraging to see more and more companies committing to speak up initiatives and embracing changes for the better around ethical business and honesty.
Sure, there's no shortage of corporate ethical scandals to fill the headlines. But behind all the drama, more and more companies are committing to the unglamorous and often unrecognised work of building companies free from fraud, harassment and bullying.
According to a recent benchmarking report, the APAC region has seen a steady increase in the number of whistleblowing reports over the last few years, suggesting an increased recognition of speak up initiatives and deployments of hotline programmes downunder.
Ethical concerns are being taken seriously by regulators. The Banking Ombudsman has launched a new whistleblower service for bank staff. New Zealand's Privacy Act was significantly updated in 2020. NZX has codified ethical requirements for companies listing and the FMA has renewed its ethical initiatives in the last few years.
These days, everyone – from new employees to new investors, end-consumers to the chairman of the board – feel invested in the ethics of the companies they engage with.
Is an ethical business more profitable?
Studies show that businesses with an internal fraud reporting hotline reduce internal theft and fraud by up to 50%. Other research seems to indicate that, in general, ethical companies can make similar or higher profits than their peers
The "deterrence effect" created by the presence of an independent reporting system also has other considerable benefits, including improved financial stability, compliance with NZX rules and less chance of an unprofitable scandal.
Ethical companies can be more profitable for a number of reasons:
Better employee productivity
Lower likelihood of leaving a company
More positive consumer associations
Ethical companies attract more talented executives and employees
So everyone's got a stake in the ethical quality of a business. How are ethical companies created?
Ethical business leaders make the difference
Creating an ethical environment is an ambitious undertaking. It requires buy-in from every employee within the business and strong leadership from above.
"Ethical business leaders encourage people to make their own decisions, taking into account organisational values," says the New Zealand-focused ethics report from the IBE.
Creative problem solving, reasoning and discretionary judgement based on ethical values needs to replace blind obedience, says the IBE.
"This gives employees the confidence to deal with situations that are not specifically covered in the 'rulebook' and supports the belief that 'doing the right thing' is the right thing to do."
"Speaking up is seen positively and encouraged. It enables early intervention and prevention, thus helping to keep a company's reputation intact."
Get it in writing
Written policies set out unequivocal expectations around ethics. Don't have one? Now's the time to get writing.
A code of ethics is your opportunity to spell out exactly what employees' responsibilities are. Define exactly what is meant by honesty, fairness, transparency and respect.
The purpose of the document is to enhance an individual's ability to make autonomous decisions, not to threaten employees. Neither can an ethics code cover every eventuality, so work with an ethical consultant such as Report It Now® for best results.
Ethical training for ethical business
Responsibility falls to senior business leaders here. Because leaders often require guidance themselves to know how to implement an ethics project, third party ethics training is essential.
Independent third party providers help establish avenues for correcting bad behaviour and provide systems and processes that support good behaviour. Ethical training provider Report It Now® can support you in this.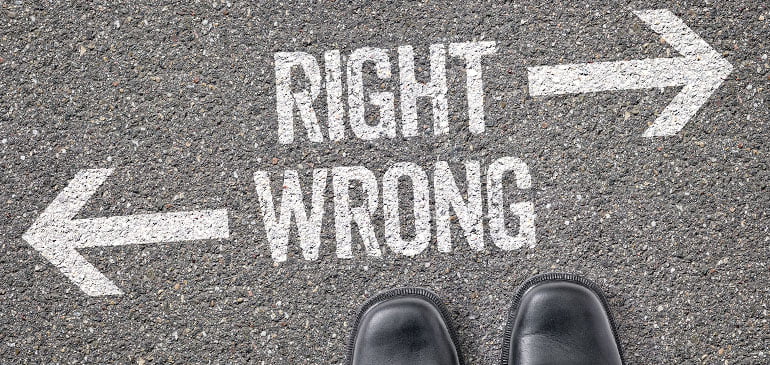 Ethical technology
Employers must communicate clearly, be honest and committed to fairness. It also means they must implement systems that allow employees to report problematic behaviour without fear of repercussion.
This is where external, confidential and independent speak up line is important. Third party-managed enterprise case management software such as EthicsPro® is a good place to start. EthicsPro® lets users manage their ethical reporting responsibilities efficiently, and in an automated, intuitive, best-practice way. 
Whatever the ethical challenge ahead, Report It Now® is an objective and impartial third party that can offer a balanced ethical solution. Contact us for more information.